Committed to Pool Construction, Landscape Design, and More
Our main focus is to service our clients with quality goods and services. We do this by continually using the best materials available and by adhering to the strict standards of engineering and construction technology.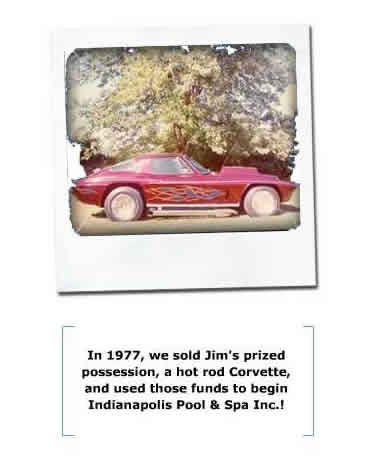 Our products consist of very high quality in-ground swimming pools (designed for function with safety and aesthetics in mind), stainless steel and acrylic fiberglass spas, saunas, and steam rooms. We also build room additions, retaining walls, and design and install drainage systems to either correct existing problem areas and/or avoid future ones with regard to new construction.
Along with our swimming pool construction, we handle a complete line of ancillary items such as automatic pool covers, heaters, diving assemblies, slides, waterfall systems, fountains, automatic pool cleaners, automatic chemical feeders, a complete line of chemicals, and more!
Indianapolis Pool & Spa also has available complete landscape design and architectural renderings for anything from a room or porch addition to a complete home design. We also work with engineering firms on specialized aspects of certain construction projects, and we design and install decorative lighting systems for around the pool and/or spa area to enhance the entire yard.
With our swimming pool installations, we have many options for the deck around the pool; such as: fine-broom finished concrete, stamped concrete, textured and colored concrete, exposed aggregate concrete, paver style bricks, regular brick, wood, etc.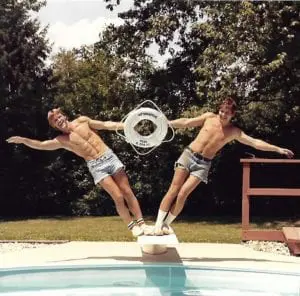 We design the pool bottom to meet the individual needs of our clients; whether shallower pools more focused towards exercise and games, or specialized diving pools. We can design and build a swimming pool and/or spa to meet anyone's needs.
We are a very well-established company with many personal and business references to verify the integrity of our word and our work. We are bonded and licensed with the City of Indianapolis and the Cities of Avon, Carmel, Greenwood, and Lawrence, and we are also insured per state regulations. We have an excellent Dunn and Bradstreet rating and have been members in good standing since 1977. That organization and others continually give us ratings of excellence.